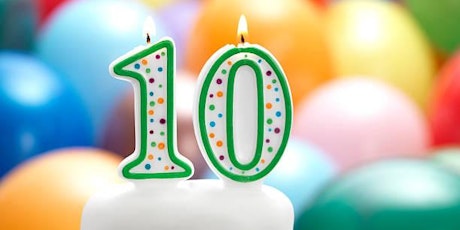 It has been 10 years since my first post in this blog -
Sold on the Fold
!
Many of you will realised that this year, the blog posts are rather lethargic and there is a very good reason for this. Many of my photos that are uploaded have disappeared and I am at a lost why this is so. All the hard work, kaput, gone! Just a quick check on my last post in Dec 2016 and true enough all the photos are MIA and this is so discouraging. Fortunately, it seems to affect the recent ones the last 1-2 years.
What then is the solution? I will still be blogging but will use a different platform and will be starting a LOVETHEFOLD page on Facebook in 2018. One key reason for this is that social media has been the preferred way of sharing and has been for the past few years and I'm merely catching up. So do watch out for it.
For the first half of this year, I came to see that perhaps I had too many bicycles that were not used. So I made it a goal to reduced it and sold off the following:
1. Surly LHT
2. Bridgestone Jobno Mamachari
3. Recumbent (in Nov last year)
And that brought my stable to 11 and I was very proud of myself. Then I had the good fortune of meeting a renown Malaysian tourer named Acid Mustafa when we were passing through Muar. A most friendly and knowledgeable chap and when I boldly asked him how many bicycles he had, he said, "25!" if I remembered correctly. I nearly fell off my chair and that caused a changed of heart. If Acid has 25, I have a lot of catching up to do!!!!
So this year, I made 2 purchases.
1. A Bickerton Scout in British Racing Green which was on sale. This basically is a Dahon Dove, a 14" wonder that I have always loved. I got this because it is absolutely one of the best foldys to ride on the MRT (wheels when it breaks down) as well as on buses weighing only 7.9kg. Francis Chu, co-founder of LCSG influenced me greatly in this purchase as he rides around on a similar version and his bike is only about 6kg. Now, that is a project that needs to be pursued.
2. A 2018 Marin Four Corners, a gravel/touring bike in matt black. The purchase of this bike stems from a desire to explore the Munda Biddi Trail in Western Australia and the 4C seems born for this. With 650c wheels, it is big enough to roll over bad roads but small enough to be manageable. It comes with 5 water bottle mounts, is a steel bike (I'm a Grant Peterson convert) which is infinitely more comfortable though a bit porky and has mechanical disc brakes. Although hydraulic brakes give a much nicer feel and more effective, this rough and tough bike is more suited to use a cable disc system for reliability and predictability especially when out in the bush.
Which leads to my upcoming tour in 2 weeks time - The LTF 10th Anniversary Ride starting Dec 14 around the
Mae Hong Son Loop
where I will be using the 4C for an extensive test. We have ridden Mae Hong Son to Chiang Dao and then back to Chiang Mai on the
1000 Hills ride in 2014
and have scootered through this magnificent loop twice. Though having motorised wheels through the hairpins and steep 12km climbs are bags of fun, this inner desire in me to complete the 600km burns in my soul. It had had to be done sooner rather than later and since this year I officially turned 55 and classified as a Senior Citizen in some countries, what better time to do this before my legs give way.
This 10th Annv Ride will see a team of about 10 people - Ying Chang, Lance, KC, Berenda all seasoned LTFers together with some new people namely Bro Loh (a very seasoned tourer) as well as Sinn Tail. My wife Celia will join us on the 2nd half as she has already done the Chiang Mai to Mae Hong Son section. LTF regulars George and Wendy will also join us though they may be on a pick up truck as George is recovering from an unfortunate recent head injury and is better to be on 4 wheels.
As usual, we had quite a few tours this year and each is always so special in its own ways.
1. In Dec 2016, we did a ride from Alor Setar to Satun, Thailand via a fishing boat and cycled from Satun to Hat Yai. It was so nice to meet Siew Yung, another seasoned tourer from KL who joined us at Alor Setar. That trip was pots of fun where we celebrated Christoph's bday stylishly at Ti Baan - a French/Thai restaurant.
2. Jan 2017, a teaching trip to Phnom Penh, Cambodia where Francis and Sharon came along and we had lots of fun exploring the city on our foldies. So glad they could enjoy this amazing city which I would call home and they got to meet our amazing children (now young adults).
3. Late March, epic scooter trip around Taiwan. Kudos to KC who bravely rode behind me on a Kymco Racing King 180 for 1300km and to our team YC, Doreen, Wayne and Mark on a Honda CRV SUV and Roland and May on their brand new Sym scooter. This was probably the highlight for me as we saw so much of Taiwan's natural beauty and climbing Wulin was so easy compared to the last time where we cycled up. It was also my 2nd tour with Siew Yung who impressively holds a motorcycle license too. Certainly, a must do again soon!!!
4. In June, we did the Malaccan Chendol Ride. This is a series of weekend rides to cover the West Coast of Malaysia and for the first one, we did Spore to Malacca. I used Celia's Bike Friday Pocket with drop bars and found it extremely comfortable and fast. This ride was really HOT weather wise and how Berenda could ride 170km from her home in Spore to meet us at Batu Pahat still blows my mind.
5. Abang Adek Tour to Songkhla/Hatyai in July was unplanned but when an opportunity presented itself, one should always go for it. This trip we took a long overnight bus to Hatyai, the mission was to collect 6 Ergotec Space handlebars from Tyro Bike and that was all the excuse we needed. KC came along with me and we explored Songkhla for the very first time, an easy 30km from Hatyai. A very historical town rich with heritage.
6. August is our usual LTF ride to Thailand and this time, we rode along the Mekong River from Nong Khai to Chiang Khan. It was fabulous though I wanted rain, we didnt get any! The highlight was the brand new First Class Sleeper train from Bangkok to Nong Khai and that is something very special indeed. We did a overnight stopover in the French colonial capital of Laos, Vientiane and this trip saw Pete Roscoe suffering from severe dehydration. It was so serious that when he made it to hospital in Perth, his kidneys had collapsed - flat as a pancake. But God is good, Pete made a full recovery and a poignant reminder that our lives are held in his hands.
7. In late Sep, part 2 of our ride up the West Coast of Malaysia was done called the Bak Kut Teh Ride. We rode from Malacca to Klang and had the privilege of KC Tay and his 2 good friends as our personal guides. This was a wonderful trip except my knee started to act up and it was not fun to hobble and slow everyone down. But these things happen and we take it in good stride. Was also my first tour with Gary and Siew Wan, fellow Bike Friday enthusiasts and the joy of meeting nice folks always is so special.
Of course there were many day rides especially in Perth with the usual friends and I cannot express how blessed we are in Perth to enjoy such beautiful bike paths. We average 25km to 35km in glorious weather and more often than not, enjoy lovely coffee breaks too.
It was a great joy to receive cycling guests from Singapore namely, George and Wendy, William and Grace, Matt Chia and family, Oreo and Suzhen ... and indeed such a special time to get to know them better and cycle together.
In Singapore, one of the local highlights was a night ride in Oct on Deepavali eve. Ride to Heal was to raise funds for injured foreign workers where we had quite a good turnout and very grateful to so many for giving so generously. Great photo by KC!
As I reflect on 10 long years of fun on largely small wheels through so many beautiful lands, one thing that stands out is that our life is short and our days are numbered. The good book tells us that when we have a realisation of that, we will live wisely. That is why it is so important to savour and enjoy life as it is given to us. The friends that I have made thru LTF are still the most precious blessings I have. Sadly, this year I lost my school friend, my son's Godfather and fellow
bicycle adventurer Koh Gay,
who passed away very suddenly. We enjoyed an epic trip together from Luang Prabuang to Vientiane 9 years ago led by Chris Wee.
Here we are on the Friendshp Bridge crossing into Laos from Nong Khai.
So to all you my dear readers, I want to thank you very much for dropping in to Lovethefold and sharing my adventures online. Stay tune for updates on the 10th Anniversary Ride @ Mae Hong Son Thailand and next April, we are doing for the very first time, 2 simultaneous adventures in Taiwan. One thru Wulin led by Ying Chang and another along the coast led by yours truly. Both teams will met at Taitung where we shall enjoy time together at Green Island.
This being the 10th Anniversary of Lovethefold, it is appropriate to give thanks to God who holds our lives and gives us all good things to enjoy. Jesus' promise in The Gospel of John, Chapter 10 Verse 10 is something that I find so true and real in my life. As we celebrate this special occasion, may I wish you a full life as how our Creator has intended for us as his precious children.